The Blessing of Sorrow: Turning Grief Into Healing (Paperback)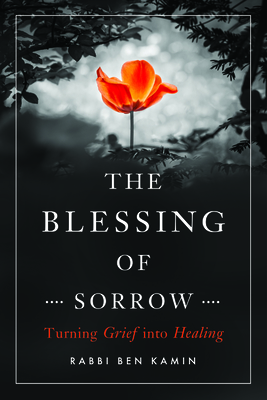 $17.95
Available in our Warehouse: Usually Ships in 3-8 Days
Description
---
An empathetic look at the grieving process providing a path to acceptance and peace for those who must continue their life journey after a loved one dies.
Tackling one of life's greatest mysteries, Rabbi Ben Kamin examines the diverse ways we mourn the death of a loved one. Drawn from his forty-plus years of counseling the bereaved, Kamin shares stories filled with people from all walks of life to provide thoughtful insights on how we encounter and endure grief. Using his own experience of the heartbreaking loss of his father, he stresses the importance of not deferring the process of grieving at the risk of harming one's physical, emotional, and spiritual health.
About the Author
---
Rabbi Ben Kamin holds a Doctor of Divinity degree, honoris causa, from Hebrew Union College and is a nationally known clergyman, teacher, counselor, and the award-winning author of twelve books on human values, civil rights, and spirituality. He has a national platform as a scholar on the life and work of Dr. Martin Luther King Jr. and has led congregations in Toronto, New York, Cleveland, San Diego, and Laguna Woods, California. In 2004, Kamin founded Reconciliation: The Synagogue without Walls, a privately operated institute for interfaith relations, pastoral and communal. He's a working advocate for inclusive and post-denominational life services, mentoring, education, and counseling.