I Am Newman: 75 Pounds of Muscle & Gas (Paperback)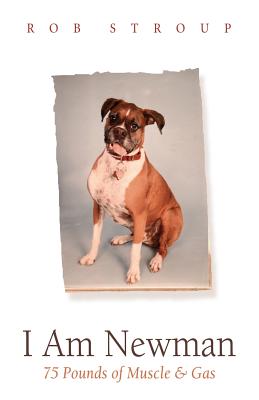 $21.53

Available in our Warehouse: Usually Ships in 3-8 Days
Description
---
I Am Newman offers the reader the unique experience of a dog exploring curiosities, dealing with insecurities, and pursuing passions from his perspective - behind his big, brown eyes and deep, soulful spirit. Newman went through the majority of puppyhood as an only "child." Just when he was finally figuring out his place in the world, he was forced to deal with the whim of his parents who, of all things, desired to bring children into his home.
To those that Newman knew best, he could communicate his innermost feelings with a simple look or a half-tilt of his head. Then, there were the occasions when he opened his mouth and communicated vociferously. You immediately knew what was flying across the synapses firing between his floppy ears. As the heart of the story progresses, you will see the depth of the relationships that he formed in his eleven years. He eventually unlearned many, but certainly not all of his bad habits to become the confidant of a family who needed him as much as he needed them.
Newman continued to love life until his final heartbeat, despite the final chapter of his earthly life being hindered by a degenerative condition that sapped him of his strength and mobility.
I Am Newman is a love letter to all dog lovers who've watched their "best friend" go from puppy to passed on.