Remarkable Minds: 17 More Pioneering Women in Science and Medicine (Magnificent Minds) (Paperback)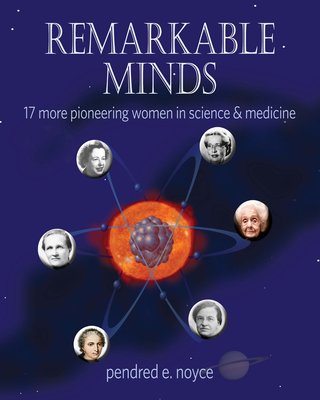 $14.25
This item is not currently available to order.
Description
---
For centuries, women have risen above their traditional roles to pursue a new understanding of the natural world. This book, which grows out of an exhibit at the Grolier Club in New York, introduces the lives, sayings, and dreams of 16 women over four centuries and chronicles their contributions to mathematics, physics, chemistry, astronomy, and medicine. Some of the notable women portrayed in the book include French mathematician Marie-Sophie Germain, known for her work in Elasticity theory, differential geometry, and number theory, and Scottish chemist Elizabeth Fulhame, best known for her 1794 work An Essay on Combustion. A companion volume to Magnificent Minds by the same author.
About the Author
---
Pendred (Penny) Noyce is a physician, advocate for science education, and mother of five. Her past books for children include the award-winning Lexicon series from Scarletta Press and several Galactic Academy of Science adventures with inset mini-biographies of scientists from Tumblehome Learning.