Magnificent Minds: 16 Pioneering Women in Science and Medicine (Paperback)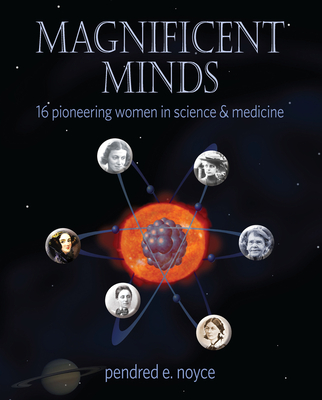 $14.25
This item is not currently available to order.
Description
---
Did you know that Florence Nightingale pioneered the use of statistics in public health? That Marie Curie is still the only person to have won the Nobel Prize in both physics and chemistry—and the only winner whose daughter also won a Nobel Prize? That in the 17th century, the most accomplished scholar in mathematical astronomy was a Polish woman, Maria Cunitz?  This book, which grows out of an exhibit at the Grolier Club in New York, introduces the lives, sayings, and dreams of sixteen women over four centuries and chronicles their contributions to mathematics, physics, chemistry, astronomy, computer science, and medicine. 
About the Author
---
Pendred (Penny) Noyce is a physician, advocate for science education, and mother of five. Her past books for children include the award-winning Lexicon series from Scarletta Press and several Galactic Academy of Science adventures with inset mini-biographies of scientists from Tumblehome Learning.