Engineering Bridges: Connecting the World (Gateway to Engineering) (Hardcover)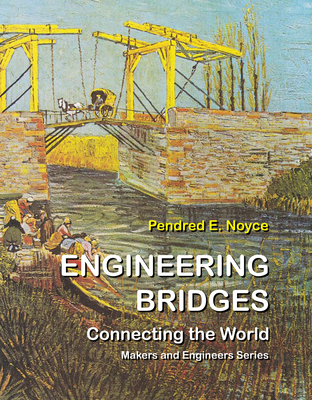 $25.25
This item is not currently available to order.
Description
---
This book fills a gap between picture books for elementary students and technical books about bridges at the college level. It provides a readable and comprehensive illustrated guide to bridges of the world, with attention to different designs (arch, beam, truss, cantilever, suspension, cable-stayed) and materials (wood, stone, iron, steel, concrete, and even roots, grass, and plastic). Design challenges, technical advances, and environmental concerns are addressed with examples drawn from across the world and across the centuries. Fun chapters include those on movable bridges, pedestrian bridges, and bridge disasters. The style is friendly and accessible.
About the Author
---
Pendred (Penny) Noyce is a doctor, science education leader, and author of twelve books for young people, including three NSTA/CBC Outstanding Science Trade Book award winners.
Praise For…
---
"This involving, lively history synthesizes the results of these efforts into an educational, alluring, engrossing volume that brings to life the challenges and efforts of the bridge designer, the unique situations which require innovative bridge construction methods and designs, and the science behind bridge creation. Extensively researched and embellished with illustrations and a solid bibliography, Engineering Bridges may be written for younger audiences, but is highly recommended for all ages, including general-interest adult readers who will find it both accessible and surprisingly involving—and not just for youth." —Diane Donovan, Donovan's Literary Services

"Engineering and architecture books directed to teen audiences are uncommon. Most engineering titles are either picture books for the young which introduce the topic with a basic focus on structural science, or adult-oriented books suitable for arts and architectural holdings. Engineering Bridges is a standout because it bridges the gap between a picture book for younger readers and an adult survey, offering young adults the opportunity to absorb the history and structural processes of bridge building in a lively manner. This illustrated guide to bridges of the world combines history with a focus on different bridge construction styles and challenges, from concrete and steel-arch bridges to stone bridges, truss structures, moveable bridges, and selected famous bridges such as the Brooklyn Bridge. Extensively researched and embellished with illustrations and a solid bibliography, Engineering Bridges may be written for younger audiences, but is highly recommended for all ages, including general-interest adult readers who will find it both accessible and surprisingly involving - and not just for youth." —Diane Donovan, Midwest Book Review