A World in Us: A Memoir of Open Marriage, Turbulent Love and Hard-Won Wisdom (Paperback)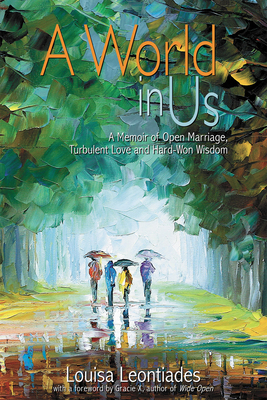 $19.75
This item is not currently available to order.
Description
---
A guided tour of non-monogamy, A World in Us begins with Louisa and her husband Gilles, who love each other but whose marriage is going nowhere. They decide to explore polyamory, falling for another couple and trying to forge a life together as a quad. But they are challenged in ways they didn't expect, and their experimentation forces them to accept a new understanding of themselves and each other. This chronicle is followed by Louisa's letters to her younger self. Sometimes love and good intention isn't enough. Do you cut your losses and return to monogamy, or do you rise from the ashes? In this compilation of her previous works, The Husband Swap and Lessons in Love and Life to My Younger Self, Louisa offers candid insight into the polyamorous heart.
About the Author
---
Louisa Leontiades is a contributor to Huffington Post, Salon, Nerve, Jezebel and the Guardian. Originally from the United Kingdom, she lives in Sweden.