Save America: Only the Christians Can Do It (Paperback)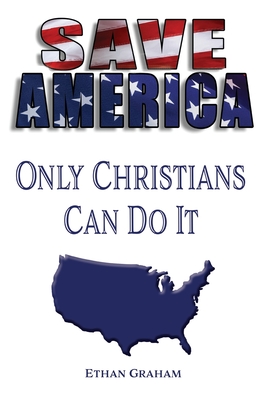 $12.99
This item is not currently available to order.
Description
---
As life starts to reopen, and now they want to shut it down again. Media outlets are screaming for Marxist measures. The U.S. is under a national emergency, the National Guard is deployed, drop off box elections, domestic terrorists, lawlessness, civil unrest, and cries to defund the police. U.S. history being destroyed, vandalism, rogue self-proclaimed countries within our own cities, blocked roads, continual protests, people being attacked on the streets, and forced distancing from humans.
There is now talk of forced vaccinations with digital armbands, markets still going crazy, talk of collapse, people losing money and jobs, talk of conspiracies and a second civil war, and to add insult to injury no one could celebrate the Fourth of July or New Year's Eve. No fairs or fireworks
People are tired of this mess and they want their freedoms back. Everybody is demanding change. No matter what happens, some form of change is on the horizon. This is madness, but it is not about race. It is not about justice, and it is not about wrongs of the past. It is about power, money and something darker, and more evil than what you see on TV.
Ethan Graham takes the reader on journey about how we got here, where it is going, and how to stop it. There is only one to stop this madness and return to normalcy, and it is laid out clearly in this book.