Maybe He's Not Gay -- Second Edition (Paperback)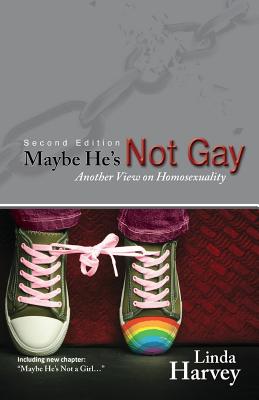 $12.99

Available in our Warehouse: Usually Ships in 3-8 Days
Description
---
"I'm gay." An ever greater number of young people are deciding this is their true "identity," while at the same time demanding society usher in a host of new "civil rights" to promote the ever-expanding expression and celebration of their "gayness." But is this even true, that being "gay" is really "who you are?" Does this identity bring liberation - or a whole new burden? Does it lift the veil of secrecy - or start a new kind of struggle? "Maybe He's Not Gay" is a straight-talk resource that addresses these questions and speaks directly to each adolescent heart with compassion and truth.
And now the 2nd edition of this popular book brings readers a powerful new chapter: "Maybe He's Not ... a Girl," revealing the truth behind the explosion in gender confusion.
Author Linda Harvey gives hope and answers to those confused by the turmoil of adolescence, which for some, may include same-sex attractions or gender confusion. The book explodes the lies of the homosexual agenda and explains to young people what their feelings really mean - and why a new identity as "gay" may not be the final answer.