No Time Like the Present (Paperback)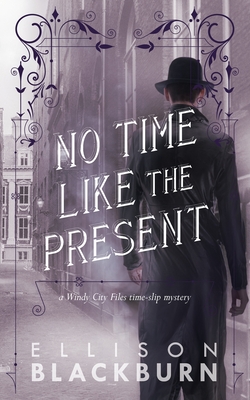 $17.54

Available in our Warehouse: Usually Ships in 3-8 Days
Description
---
A year and a half ago, River St. Clair would never have guessed that she'd come to appreciate, even prefer, the unpolished Victorian-era Chicago over the same gleaming metropolis three centuries into the future. But there is something extraordinary about watching a phoenix rise from the ashes before your eyes.
And she can relate. She has carved a place for herself in this strange world too, a man's world; never mind that she has had to disguise herself as one. Now, a solid sense of purpose and new-found friendships buffer the day-to-day inanities as well as the necessary farce that is her life. Even a few ghosts, while not laid to rest, have been pacified. That's right. River is doing fine. Or was.
Her careful construction begins to crumble when a very familiar face from the past reignites the womanly heart beneath her coroner's frock coat. Just eight days might see her undone. The week of their father's birthday is shrouded in personal drama, family intrigue, the undeniably peculiar death of Birdie Day, and several schemes-some nefarious, others potentially so.
With a cast of quirky characters, a heavy dose of intrigue, and more than a dash of romantic suspense, fans of female sleuths, steampunk, and time-travel mysteries will enjoy NO TIME LIKE THE PRESENT.
*Content warning: Adult language and violence