The Big Book of Blues Guitar: The History, the Greatsâ€"and How to Play (Paperback)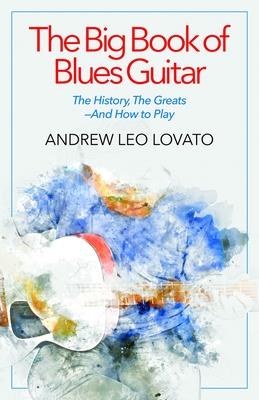 $21.95
This item is not currently available to order.
Description
---
The blues are the heart and soul of American music. They form the core of countless other genres and move listeners across the globe with a sound that can stir our emotions at their deepest point. Now, Andrew Lovato, an esteemed musician and educator, combines in one volume a wealth of information about the world of the blues and a teaching methodology that can help any reader feel the music come to life under his or her fingers.

The book covers the history of the guitar and of the blues, including a personal appreciation of the great musicians who have shaped the genre and created such an awe-inspiring legacy. Lovato's system of blues guitar instruction, built on his lifetime of teaching, can bring musicians of any level to a rewarding and creative lifelong relationship with the guitar as well as immersion in its blissful union with the blues.