Arthur's Favorite Holidays and Celebrations (Paperback)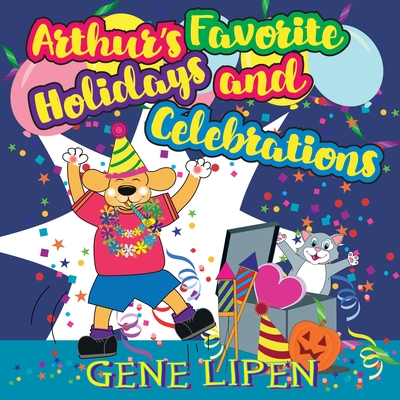 $13.43

Available in our Warehouse: Usually Ships in 3-8 Days
Description
---
From fireworks and precious gifts, to sparkling confetti, he's ready to celebrate Can this party pooch explain what makes these occasions so special?
Arthur is wiggling with joy at the thought of sharing his favorite events. So when the year starts, the excitable dog decides to show everyone what he loves best about each amazing day. And from spring to winter, he's getting set to unleash everything he's learned about the calendar's most fascinating times.
Sending valentines in February and playing jokes in April leaves Arthur's tail wagging harder than ever, but he's still got loads of fun to come. And no matter the celebration at paw, he keeps searching for the thing that makes it unique.
Will all the parties leave Arthur pooped, or can he find the energy for a last big bash?
Arthur's Favorite Holidays and Celebrations is the festive eleventh entry in the delightful Kids Books For Young Explorers series for ages three to nine. If you or your child like fun facts, clever rhymes, and decking the halls with good cheer, then you'll adore Gene Lipen's jolly journey.
Buy
Arthur's Favorite Holidays and Celebrations
to bark with joy today