Chemotherapy Journal: Cancer Medical Treatment Cycle Record Book, Track Side Effects & Mood, Appointments Diary, Chemo Gift, Notebook (Paperback)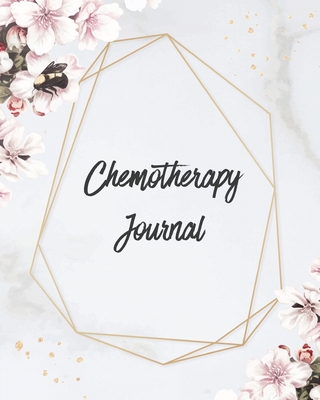 $19.99
This item is not currently available to order.
Description
---
This personal Chemotherapy Journal can help you monitor & track your journey through your chemo sessions. By completing each chart per cycle you will start to see trends and patterns to help manage and raise awareness on how your body reacts to the chemotherapy treatment, and you can share any information details with your doctor and nurse if you wish. Each chart is a 2 page layout which contains space for:
Date, Chemo Drug, Day#, After Chemo #
Today I Feel - For example write your symptoms, pain, mood, cycles.
Exercise, Food & Drink, Sleep - Tick boxes to check.
Notes - Blank lined used to keep your important thoughts, favorite positive quotes, good days, bad days or rest periods, etc.
Today's Medication - Oncology appointment time, medication, dosage & reactions.
Dealing with any type of cancer is never easy whether it's lung cancer, breast cancer, prostate cancer, colorectal cancer, leukemia or any other cancer. Writing in journals can be a calming stress reliever, and can be a useful way to enable you to cope with your thoughts, feelings, and fears about your health. It will also give survivors a chance to look back on their journey and remember & recall their fight. This journal will give patients motivation to keep going, never give up and never to lose hope or faith. Will make a great gift for yourself or if you know someone who is battling cancer and also makes a great way to show your love and support. Size is 8x10 inches, 102 pages, soft matte finish cover. Grab one today