How to Trade Stocks for a Living: 4 Books in 1 - How to Start Day Trading, Dominate the Forex Market, Reduce Risk with Options, and Increase Profit (Paperback)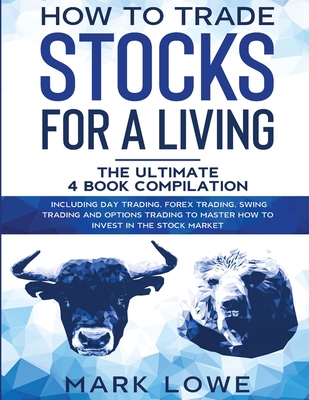 $39.99

Available in our Warehouse: Usually Ships in 3-8 Days
Description
---
Are you tired of losing money with trading? Do you want to learn how to make money from the comfort of your own home? Are you looking for a proven strategy to follow?
You might feel
fear
when imagining investing your precious savings into the stock market. And rightfully so, if you're new to trading stocks, the number of things you need to understand can be overwhelming. Fundamental analysis, technical analysis, trading strategies, money management, the trading psychology... these terms may all sound intimidating to you. Without proper guidance, the
learning curve for a beginner investor can be extremely steep...
However, you don't have to waste hours and hours of your time watching the so-called "gurus" and their tutorials. What you need is a step-by-step guide that you can follow. That's where this book comes in. This book will walk you through everything you need to know to
start making profitable trades
and make a living doing it in 2020 and beyond.
Inside you will discover:
- The 10 commandments of successful day trading- Biggest pitfalls to avoid when you're a rookie trader
(Don't start trading until you read this )
- Proven strategies to implement and succeed in day trading
Many graphs and images so you can visually understand what makes a good tradeThe psychology of flawless risk managementHow to find the
"Apex Predator"
stocksAnd much more...
Many people think it's too later to get started with stock trading. But the reality is, it's actually
one of the best times to get started right now
. If you want to master trading stocks, this collection is exactly what you're looking for. The lessons and strategies you will learn from this guide will help you succeed in your trading career.
So what are you waiting for? Click "Buy Now" and get started today.