Curse Queen: A warrior enchantress. An unrequited love. A new kind of fairytale . . . (Paperback)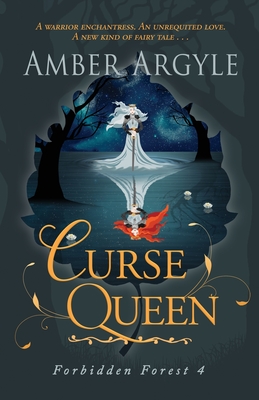 $19.59

Available in our Warehouse: Usually Ships in 3-8 Days
Description
---
A warrior enchantress. An unrequited love. A new kind of fairytale . . .
The path of a warrior enchantress is bathed in blood and magic.
Born to one of the most powerful families in the kingdom, Eiryss lives a life of luxury and magic. Until her father commits the ultimate act of treason.
Treason that sparks a war.
The life Eiryss knew is over. Her one-time friends are gone. All but Ramass. And if he would just look at her - touch her - the way she longs for, she might be able to bear it. But his heart belongs to another. There is only one path for Eiryss now: become a warrior enchantress and fight for what's rightfully hers. And if the powers that be deny her, well . . .
If they won't give Eiryss magic, she'll steal it.
CURSE QUEEN is a new fairy tale with hints of Snow White and Mulan. Though it fits best as the final book in the Forbidden Forest Series, it can be read as a stand alone. If you love stories filled with romance, dark magic, and wicked curses, order your copy today