Find Me in the Time Before (Paperback)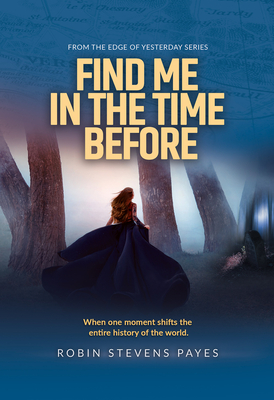 $18.95
This item is not currently available to order.
Description
---
What if . . . Thanks to a science fair project gone bonkers, you just spent a few days teaching Leonardo da Vinci about gravity and relativity. . . You escaped a bonfire of the vanities—only to come home and find things are not what they were before. . . Now that you know the secrets of time travel, you've set your sights (and your new time machine app) to a new destination and a brilliant person of interest: a science and math genius, first to translate Newton into French, this genius laid the groundwork for Relativity two centuries before Einstein. A "shero," not a hero. Your goal: to learn the totally modern secrets of an Enlightenment STEAMinista. . . But you've got a problem: your best friend on-and-off (BFOO) thinks you've gone crazy, and totally tries to rewrite the truth of your miraculous scoring of an interview with the actual Renaissance master himself. Welcome to Charley Morton's totally out-of-this-world school of time travel, where no spacetime is out of bounds, history is nothing like what you learn in school, and the future is yours to imagine into being.
About the Author
---
Robin Stevens Payes is a time traveler, storyteller, and author of the teen time travel adventure series, Edge of Yesterday. Founder of EOY Media and creator of an interactive "learning through story" platform, EOY Media partners with schools and enrichment programs to offer internships, programs, classes, and workshops geared to GenZ youth to learn through story: examining the past to reach for our more perfect future. She lives in Rockville, MD.