A Different Point of View: Can Today's Technology Reveal Hidden Secrets Contained in the Bible? (Paperback)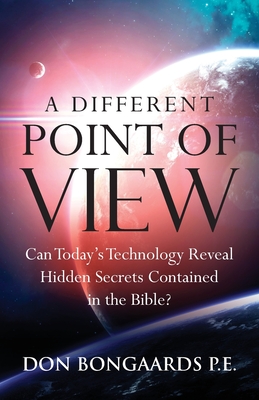 $12.99

Available in our Warehouse: Usually Ships in 3-8 Days
Description
---
A Different Point of View assumes that the Universe, and all there is in it, is a result of deliberate design and purpose rather than random happenings. Making this assumption, author Don Bongaards draws upon his extensive experience as a design engineer, and his knowledge of modern-day technology, to conduct biblically derived thought experiments. These thought experiments are focused on finding hidden meanings contained in the Bible which might provide possible answers to questions like:
- How did God create heaven and earth in six days?
- How did light appear on day one when the sun and moon didn't appear until day four?
- How was Adam created from the dust of the ground?
- Why did God create humans that needed to die before becoming immortal?
- What will immortal beings do for eternity, and what purpose will be served?
- Where and what is heaven?
- Where and what is hell?
You will be shocked and amazed at what the author appears to have discovered.