101 Dump Dinner Recipes (Paperback)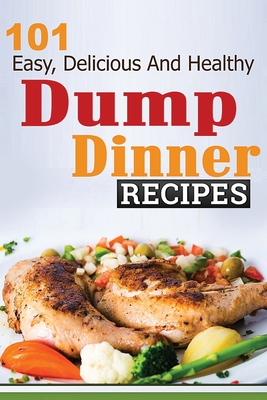 $17.54

Available in our Warehouse: Usually Ships in 3-8 Days
Description
---
Who Can Resist Quick, Easy And Healthy Meals That Make Your Family's Mouths Drool?
Sometimes the road to eating healthy, home-cooked meals can be overwhelming. You know what you should eat, but you're not sure how to cook it in a delicious way.
Now you don't have to sweat meal times ever again because Dump Dinners is the answer.
With over 100 recipes, Dump Dinners: 101 Easy, Delicious And Healthy Recipes contains the most tasty, delicious and healthy meals ever put together
This is by far the BEST Dump Dinners Recipe book for busy people-hands down
Meals in 30 Minutes or Less saves you time and money week after week with easy meals that keep you and your family eating at home every night.
From Monterey Jack Chicken and Rice Casserole to Pepperoncini Pot Roast, this cookbook contains recipes for everything from soups and roasts to cobblers and puddings, inspiring night after night of great meals.
Simply prep a few ingredients, toss them in the pot, and cook 'em together to create a magically delicious meal. Your dinner will be deeply flavored, great-smelling dinner for you and your family every night
Recipes so easy to prepare that you'll never need to feed your family another fast food dinner ever again.
I urge you to give Dump Dinners a try today Your family will be super happy you did