Healing Crystals: Beginner's Guide to Understanding the Healing Power of Crystals and Healing Stones (Hardcover)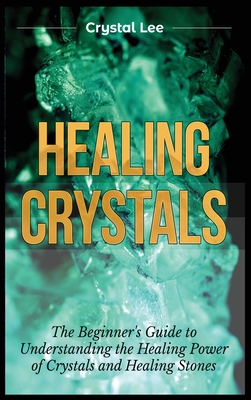 $19.99

Available in our Warehouse: Usually Ships in 3-8 Days
Description
---
Learn the holistic way to heal with Healing Crystals...
Discover the gentle, healing powers of crystals Learn how to use these natural earth element stones that connect us to our higher selves and higher beings, in order to activate our inner healing abilities. Healing Crystals will allow you to become knowledgeable in many aspects regarding the healing power of crystals. You will be able to recognize their healing qualities in order to improve all areas of your life holistically, and in powerful ways. These are a few of the Crystal Healing techniques you will read about in this book to incorporate into your daily life...
In this book you'll learn:
The history, properties, meaning, and purpose of popular healing crystals
Crystal grids at home, at work, on the go, wherever you are
Colors of crystals and how they relate to corresponding chakras
Chakra balancing using crystals for everyday centeredness
Aura clearing, cleansing, and protecting using crystals
Using crystals in relaxation, meditation, healing, and positive affirmation
Crystals as powerful healers - how they aid in specific ailments such as depression, exhaustion, grief, joint pain, stress and more
Crystals for balancing the body, mind, and spirit holistically
Crystals in Reiki - positive intent, connecting to higher self and Divinity for the greater good
Crystal prescriptions
And so much more
Crystals can be subtle yet powerful in their healing work. While they may not initiate change overnight, with continual use, keeping an open mind and believing in their healing properties, they can help us overcome emotional blockages that may be causing physical ailments that could last a lifetime. This is the amazing power of crystals. They can quickly alleviate a tension headache but also support us through our life's journeys and soul's lessons. This can result in a long-lasting improvement on any number of conditions and ailments. Crystals can also benefit us in our daily lives to help us cultivate our own courage, true voice, compassion for self and others...
This book will change your life and you will discover natural cures that will heal your mind and body from negative energies. NOW is the time to make a change and live a happier life
Grab your copy of
Healing Crystals
today.