Legs of tornado (Paperback)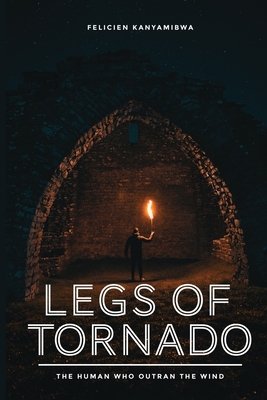 $12.99

Available in our Warehouse: Usually Ships in 3-8 Days
Description
---
Long ago, the people of Rwanda suffered through a terrible famine. The rains did not come to help the crops grow, the grass withered, and the soil became so dry that it cracked.
The people looked to their village chiefs for guidance, but the chiefs could not help. They looked to the king, but he could not bring the rain. Only the magical tail of a mystical creature could save the kingdom.
Maguru is Rwanda's best hunter, even better than the king-and certainly better than his jealous village chief. He's hunted the buffalo, the antelope, and the leopard, but he has never hunted the deadly imparambwe.
To save his people, Maguru must now learn to outrun the wind and outwit a creature that can change shape in the wink of an eye. If he succeeds, he'll be a hero. If he fails, his people will die of starvation.
Maguru is determined not to fail.
Beautifully illustrated, Felicien Aroni Kanyamibwa's Legs of Tornado introduces readers to the world of African fables, where animals talk, beautiful brides hide deadly secrets, and magic lives and breathes.