The Chiropractor (Paperback)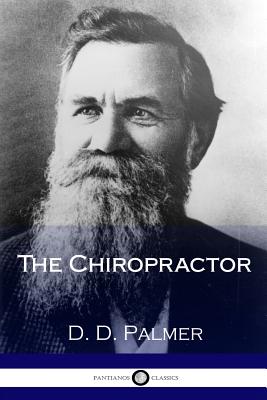 $17.24
This item is not currently available to order.
Description
---
Daniel David Palmer, the father of chiropractic medicine, sets out the principles of manually correcting disorders of the bones as a panacea for various ills of the human biology.
When he founded his practice of chiropractic medicine in the 1890s, Palmer claimed to have received inspiration from a spiritual or divine force. Although Palmer received criticism for frequently voicing this origin, he remained steadfast in his account; for the author, there could be no successful science without religion, and vice versa. The adjustment of the osseous (bone) tissue considered by Palmer to hold spiritual, religious and scientific importance as a remedy.
Chiropractic procedures surround manipulation of the musculo-skeletal system, with particular emphasis given to the spine. Such adjustments of the bones are performed with the intent of improving posture, reducing inflammation of tissue, and promoting proper function of the nervous system. The relationship between the body's bones and nerves is of particular interest, with research in the area described by Palmer.
Over the years, chiropractic treatment has gradually gained acceptance among the public and in parts of the medical community. Although certain practitioners are thought controversial for opposing vaccination, the number of chiropractic treatments has risen greatly over the years. The early spiritualist connotations are generally absent from modern practice; often, chiropractic is employed as part of a structured and multi-faceted regime of treatment.