The Philosophy and Mechanical Principles of Osteopathy (Paperback)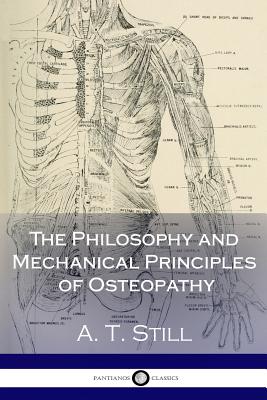 $13.56
This item is not currently available to order.
Description
---
This insightful manual by Andrew Taylor Still, the founder of osteopathic medicine, sheds light upon the thinking and practices of osteopathy; in so doing, he reveals the history behind the treatment.
By explaining the fundamental reasoning behind osteopathic procedure, Still offers readers a blueprint of his own medical practice. Descriptions of treatment inclusive of case studies make this text a valuable document in the history of osteopathy. We learn how processes of the body involving the bones, organs, blood and nerves interact - these processes form pillars of A. T. Still's attitude to human maladies and disease.
Chapters of this book are devoted to regions of the body which Still holds to be significant to osteopathy. The functions of the organs are discussed, and their behavior when confronted with sickness and fever detailed. More curiously, Still also appends a chapter on earwax - a useful substance which he held in high regard as the perfect example of nature never making anything in vain.
Renowned in his native Missouri to this day as a pioneer in medicine and surgery, A. T. Still spent decades in medical practice and co-founded Baker University in Kansas. Although aspects of his osteopathic theory have fallen out of favor, many hospitals and trained practitioners continue to employ osteopathic therapy with good results, particularly concerning spinal disorders and associated chronic pain.