The Mother of Dark Space (Paperback)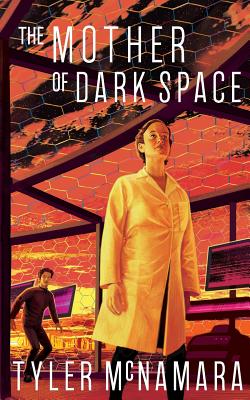 $22.94
Available in our Warehouse: Usually Ships in 3-8 Days
Description
---
Dr. Rae Dahlia didn't come to Mars to be one of the few women scientists, pampered and ogled like some exotic species; and she certainly didn't come to waste her time testing ice core samples in post-doctoral hell, yet everyone keeps telling her that's exactly where she belongs. Rae starts to believe it until she gets a strange invitation to run her own lab at Evermore Industries, the newest R&D company in the terradome.There's a problem, its founder, Everett Evermore is an eccentric, disgraced by the scientific community, and he's not being up-front about EI's goals. Accepting his invitation may burn Rae's connections and poison her budding career, but if she does nothing she may not achieve her dream of becoming a worlds-famous scientist.
About the Author
---
Tyler McNamara has been writing speculative fiction and developing the Of Dark Space series for over 20 years. He developed his passion for writing and worldbuilding with a group of homeschooling friends. Tyler holistic approach to storytelling creates full-bodied narratives, which run through his diverse pursuits; as a wilderness guide, woodworker, electrician, and designer of a variety of games.
We appreciate your continued support!
If you would like to make a donation to help us through CLICK HERE.