Nova Scotia: Shaped by the Sea: A Living History (Paperback)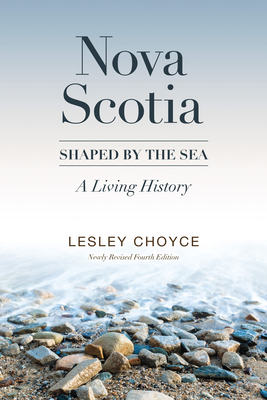 $28.55
This item is not currently available to order.
Description
---
This new edition brings the history of Nova Scotia up to date and looks at the issues that will challenge the province in the future.
It is a good tale, well told, which opens the door to the wanderings of the imagination. --The Globe and Mail
The history of Nova Scotia is an amazing story of a land and a people shaped by the waves, the tides, the wind, and the wonder of the North Atlantic. Choyce weaves the legacy of this unique coastal province, piecing together the stories written in the rocks, the wrecks, and the record books of human glory and error. In this newly revised sweeping true-life adventure, he provides a thoughtful down-to-earth journey through history that is both refreshing and revealing.
Here, well into the twenty-first century, he looks back at the full story of Nova Scotia from the geological history to the civilization of the Mi'kmaq, the arrival of the Europeans, and beyond to the stormy history of English and French. Choyce takes a critical look at the wars that helped shape the province, the scoundrels and the heroes who lived here down through the centuries, and the seas and storms that swept through the land of the Bluenosers. The original edition of Nova Scotia: Shaped by the Sea was published to acclaim by Penguin Books in 1996. This new edition brings the story up to date and looks at the changes in politics, economy, and global climate that will challenge Nova Scotians in the years ahead.
Lesley Choyce's writing captures the ebb and flow of Nova Scotia seafaring, from its Golden Age of Sail to the disasters and crimes at sea. --The Halifax Chronicle Herald
About the Author
---
Lesley Choyce is the author of over 100 books, including The Coasts of Canada, The Unlikely Redemption of John Alexander MacNeil, and Broken Man on a Halifax Pier.