Tiny House Living: Simple and Effective Tiny Home Concepts for You and Your Family (Constructing a Tiny House on a Budget and Living Mort (Paperback)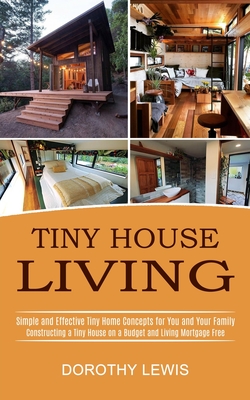 $19.95
Available in our Warehouse: Usually Ships in 3-8 Days
Description
---
If you're interested in preserving the environment, you'll be happy to know that tiny living allows you to leave a smaller carbon footprint. Switching to a tiny home has various benefits and can be an exciting journey. Regardless of the square footage of your home, you can make it beautiful, cozy and efficient in many ways. Tiny living teaches you how to live well with a lot less.
Here is a preview of what you'll learn...
- Getting acquainted with the tiny house philosophy
- Defining needs and developing a plan of action
- What you will need in order to construct your tiny house
- Planning for your tiny house and making a checklist
- Planning rooms and creating multipurpose spaces
- Design ideas and hacks which will add value to your tiny house
- And much, much more
With life becoming more complicated each day, some people advocate moving into a smaller home with a bigger life. For some people, staying in a tiny house has become a part of their lifestyle. Adjusting to a smaller space with fewer possessions and instead focusing on saving money and giving more importance to relationships and experiences in an upside to such a lifestyle.