Michelin Germany, Benelux, Austria, Switzerland, Czech Republic Tourist and Motoring Atlas (Spiral)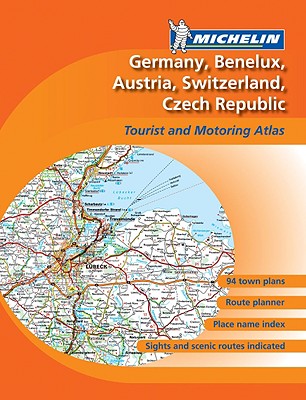 $24.00
This item is not currently available to order.
Description
---
Travel confidently with Michelin atlases. Our precise mapping of main, secondary and tertiary roads is updated annually, so users have the most current information available. The grid-style format allows for highly detailed mapping on a manageable page size and an easy traveling experience. Includes Germany, Austria, Belgium, Netherlands, Luxembourg, Switzerland, Czech Republic, Cartography scale from 1/300,000 - 1/600,000 depending on the country, Spiral-bound, Includes index of place names, sites and scenic routes, distance charts, Includes route planner with major itineraries for each country, Includes 94 town maps, Cartography updated every year.