Tsunamis in the Pacific Ocean: 2011-2012 (Pageoph Topical Volumes) (Paperback)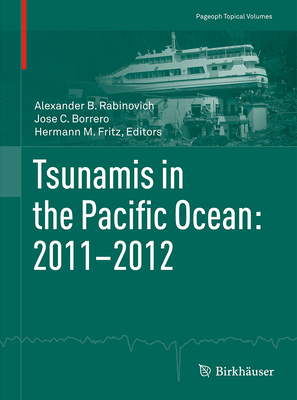 $71.49
This item is not currently available to order.
Description
---
The 2011 Tohoku earthquake generated a catastrophic tsunami that killed nearly 20,000 people along the coast of Japan and caused the nuclear disaster at the Fukushima Daiichi Nuclear Power Plant. The tsunami propagated throughout the Pacific Ocean and also affected many other countries, including Russia, the USA, New Zealand, French Polynesia and Chile, demonstrating once again the terrible threat that tsunami waves pose for Pacific countries and the need for basin-wide international scientific collaboration. Following a brief introduction, this volume presents 21 scientific papers, including 12 on aspects of the 2011 Tohoku event. A first group of papers provides detailed field survey results from the coasts of Japan and Russia and examines the wave dynamics on the basis of these surveys, the source mechanism of the earthquake, and the far-field impacts of the Tohoku tsunami. The second group reports on the 2012 tsunamis in El Salvador, the Philippines, off the east coast of Honshu and the landmark Haida Gwaii event off the west coast of British Columbia, Canada, while the papers in a third set discuss a number of remaining challenging questions in tsunami science and warning.
The volume will be of interest to scientists and practitioners involved in all aspects of tsunamis from earthquake source processes to transoceanic wave propagation and coastal impacts. Postgraduate students in geophysics, oceanography and coastal engineering - as well as those in the broader geosciences, civil and environmental engineering - will also find the book a valuable resource, as it combines recent case studies with the latest advances in tsunami science and natural hazards mitigation.

About the Author
---
Dr. Alexander B. Rabinovich, Institute of Ocean Sciences, Department of Fisheries and Oceans, Sidney, BC, Canada Prof. Jose Borrero, Tsunami Research Center, University of Southern California, Los Angeles, CA, USA Prof. Hermann Fritz, Georgia Institute of Technology, School of Civil & Environmental Engineering, Atlanta, GA, USA.