Tsunami Science: Ten Years After the 2004 Indian Ocean Tsunami, Volume I (Pageoph Topical Volumes) (Paperback)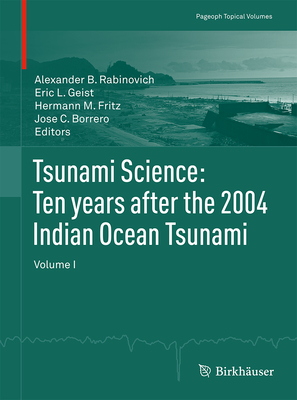 $71.49
This item is not currently available to order.
Description
---
This is the first volume of a collection of essays focusing on progress in tsunami science since the great tsunami of 26 December. A magnitude Mw 9.1 earthquake (third strongest ever instrumentally recorded) generated a global tsunami that killed about 230,000 people along the coasts of 14 countries in the Indian Ocean and propagated as far as the North Pacific and North Atlantic.
Since then, various countries from around the globe contributed major funding to tsunami research and mitigation, enabling the installation of hundreds of new high-precision instruments, the development of new technology and the establishment of more modern communication systems. As a result, incredible progress has been achieved in tsunami research and operation during the ten years after the 2004 Indian Ocean tsunami.
The papers presented in this first of two special volumes of Pure and Applied Geophysics reflect the state of tsunami science during this time. Eight papers are related to case studies highlighting regional hazards around the globe, while five papers record progress in tsunami warning systems. Benchmark studies that describe the accuracy of numerical models for tsunami impact, as well as a variety of inundation and generation studies, are presented by 7 additional papers.