Newton and the Club of Astronomers (Plato & Co.) (Hardcover)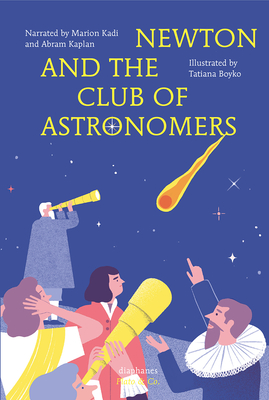 $16.50
This item is not currently available to order.
Description
---
We know Isaac Newton as a brilliant polymath, inventor of the calculus and the person who first began to suss out the fundamental laws of physics. But in this delightful account of his life and thought aimed at young readers, we learn oh, so much more about Newton and his secret life . . . on the dark side of the moon.

Newton and the Club of Astronomers invites us on a wildly imaginative journey to join Newton as he meets with the famous (and definitely secret) Club of Astronomers in their clubhouse on the hidden side of the moon. At the Club's meetings, we learn about Newton's discoveries and understand his pioneering thoughts about gravity, planetary orbits, and much, much more. Whimsical and fanciful, yet firmly rooted in Newton's actual ideas and discoveries, Newton and the Club of Astronomers is the perfect introduction for curious children to one of the great figures of scientific history.
About the Author
---
Marion Kadi is an artist and Abram Kaplan is a historian of mathematics. Tatiana Boyko is an illustrator who lives in London. Jordan Lee Schnee lives in Berlin, where he is a writer, translator, and musician.