Luthers Tod: Ereignis Und Wirkung (Schriften Der Stiftung Luthergedenkstatten in Sachsen-Anhalt #23) (Hardcover)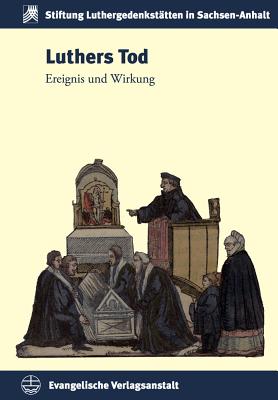 $81.00
This item is not currently available to order.
Description
---
Luther's death in Eisleben on February 18th, 1546, marks a break in the history of the Reformation. This volume, outcome of a conference, discusses this historical event by reconsidering and re-examining the last days of Luther, the reports of his death, the transfer to Wittenberg, and the burial in the Schlosskirche. At the same time the event is seen in the wider context of church and cultural history: by discussing dying and death in a contemporary and reformational context as well as considering the question of Luther's widow and descendants. One of the focuses of this volume is on the process of memorialization which began already at the deathbed, followed later by the setting up of the alleged last residence in Eisleben as a Luther Memorial and by still common forms of Luther memorialization at important death anniversaries. A further focus is on the strong confessional controversies until the 20th century in connection with Luther's death and its circumstances.