Die Zeugen Jehovas Im Dritten Reich Und in Der Ddr: Feindbild Und Verfolgungspraxis (Schriften Des Hannah-Arendt-Instituts Fur Totalitarismusfors #41) (Hardcover)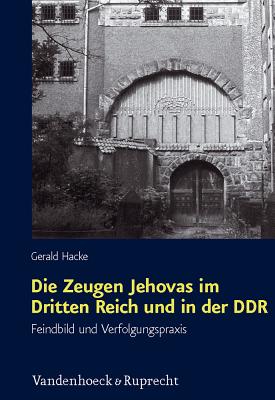 $118.80
This item is not currently available to order.
Description
---
English summary: Jehovah's Witnesses were banned in Nazi-Germany (1933-1945) and in the German Democratic Republic (1949-1989). Both regimes suspected an imminent danger in their religious behaviour. On the basis of this religious persecution, it can be paradigmatically shown how deviant behaviour was politicised and criminalised, how conceptions of the enemy were established, and how those conceptions affected the applied repertoire of repressive methods. German text. German description: In den funfzig Jahren, in denen in Deutschland Vertreter zweier ideologischer Heilsbotschaften herrschten, war die Religionsgemeinschaft der Zeugen Jehovas verboten. Beide Regime glaubten in der Verweigerung eingeforderter Loyalitatsgesten, in der Verneinung jeglicher Wehr- und Kriegsdienste sowie in der illegalen Weiterfuhrung des Glaubenslebens eine unmittelbare Bedrohung fur ihre Herrschaft zu erkennen. Viele der Glaubigen liessen ihr Leben, Tausende wurden eingekerkert, verloren ihre berufliche Existenz oder wurden anderweitig drangsaliert. Lange Jahre von der Offentlichkeit und der Geschichtsforschung vernachlassigt, sind die Zeugen Jehovas heute keine vergessenen Opfer mehr.