Meister Francke Revisited: Auf den Spuren eines Hamburger Malers (Edition Mare Balticum) (Hardcover)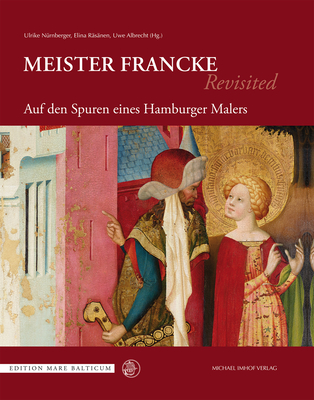 $37.95
This item is not currently available to order.
Description
---
At the center of this book about the 15th century German artist known as "Meister Francke" are two main artworks, the Barbara- (or Kalanti-) retabel in the National Museum in Helsinki and the Thomas-retabel in the Hamburger Kunsthalle. The book is the result of a congress of the Böckler-Mare-Balticum-Stiftung at the National Museum in Helsinki 2013 and is a full photographic documentation of his art works.
About the Author
---
Ulrike Nürnberger earned his PhD in art history from Indiana University, Bloomington. Since 2015, he has been the managing director of the Böckler-Mare-Balticum-Foundation, Bad Homburg, and he is currently the coordinator of the project "Dehio-Handbuch der Kunstdenkmäler der baltischen Länder". He has published multiple works on late medieval art history in Northern German and the Baltic Sea region. Elina Räsänen is currently Professor of Art History and director of the degree in Cultural Studies at the University of Helsinki. Since 2013, she has been chair of the Society for Art History in Finland, and the editor-in-chief of Taidehistoriallisia tutkimuksia–Konsthistoriska studier. Her current work includes the Klaus Holma collection at the Lahti Historical Museum as well as the treatment of medieval art in Early Modern Finland.