Jean Fouquet: The Melun Diptych (Paperback)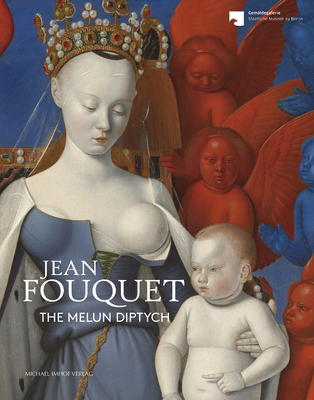 $37.95
This item is not currently available to order.
Description
---
Jean Fouquet's diptych from the collegiate church of Melun is one of the most important paintings of 15th century French art. The left wing with the donor portrait has been in Berlin since 1896, while the right wing belongs to Antwerp. Both halves were separated in 1773 and the Berlin exhibition unites them once again. In the accompanying catalog, international researchers highlight different aspects of the work, including Fouquet's iconography and technique.
About the Author
---
Stephen Kemperdick studied fine arts at the Kunstakademie Düsseldorf, then art history at the FU Berlin. Since 2008 he has been the curator of Early Dutch and German paintings at the Gemäldegalerie SMB. He is the curator and co-curator of several exhibitions, such as The Early Portrait, Basel 2006; The Road to Van Eyck, Rotterdam 2012-13; and The History of the Ghent Altarpiece, Berlin 2014.