Studio Olafur Eliasson. an Encyclopedia (Hardcover)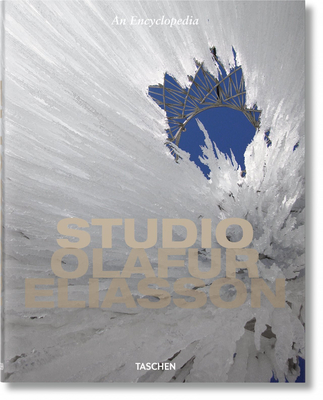 $50.00
This item is not currently available to order.
Description
---
He's the man who brought the sun to London, waterfalls to New York, and a rainbow to Aarhus. Danish-born Olafur Eliasson (b. 1967) is a globally acclaimed multimedia artist, whose work engages profoundly with its environment, transforming man-made and natural elements into mind-melting slabs of brilliance.
Eliasson first achieved notoriety in 1996 with his stainless-steel dome sculpture 8900054, conceptualized with architect Einar Thorsteinn. Over the years, he has gone on to work across installation, photography, sculpture, and architecture, and collaborated with authors, theorists, and scientists on projects around the world. Working out of his busy Berlin studio, he has also founded the Institute for Spatial Experiments, which feeds into his ongoing research.Studio Olafur Eliasson enables the reader to delve into all the corners and crevices of the studio's diverse projects. It features an introduction from art historian Philip Ursprung and a rich alphabetical presentation of key Eliasson concepts, each of which are further developed through conversations with the artist. Originally published as a signed Collector's Edition, this new jumbo edition offers readers an accessible and wondrous trip through the practice of one of the most exciting contemporary artists.