Stanley Kubrick's 2001: A Space Odyssey. Book & DVD Set (Hardcover)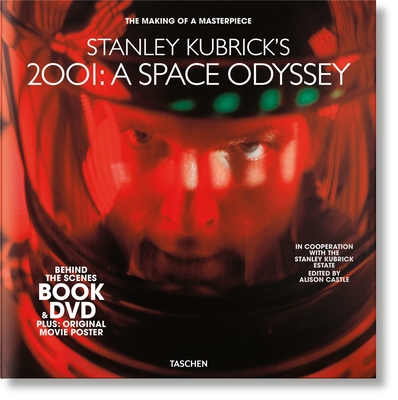 $35.00
This item is not currently available to order.
Description
---
In 1968, when 2001: A Space Odyssey was released, the world was watching and waiting for man to take his first step on the moon. Stanley Kubrick's seminal film, with its innovative special effects and haunting score, offered audiences what felt like a realistic glimpse of the future.
It served, more importantly, as a humbling testament to the limitations of human capabilities in the face of other life forms. From the dawn of man to outer space to contact with mysterious alien forces, 2001 takes the viewer on an epic, unforgettable, mind-expanding journey. This collection is part of the Making of a Masterpiece series, offering a behind-the-scene glimpse into cinematic milestones.
This set includes:
film stills, behind-the-scenes photographs, screenplay drafts, and other exclusive material from Stanley Kubrick's archives
background about the making of the film, interviews with Kubrick, and an illustrated biography and filmography
a fold-out film poster
a DVD of the remastered film