Par les terres de la maure enchantée: L'art islamique au Portugal (Paperback)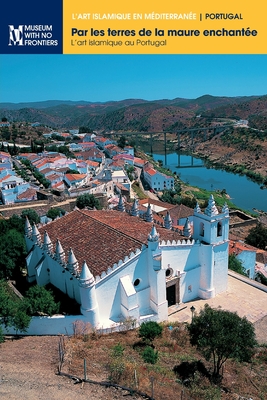 $24.90

Available in our Warehouse: Usually Ships in 3-8 Days
Description
---
Par les Terres de la Maure Enchant e: L'art islamique au Portugal explore cinq si cles de civilisation islamique qui ont impr gn les populations de l'ancien Gharb al-Andalus. Depuis Co mbra jusqu'aux confins de l'Algarve, les palais, les mosqu es christianis es, les fortifications et les centres urbains attestent de la splendeur d'un pass glorieux. Ce panorama artistique est l'expression d'une symbiose d licate qui caract rise l'architecture populaire locale et que l'on retrouve, aujourd'hui encore, dans l'identit culturelle du Portugal.

Dix circuits vous invitent d couvrir 76 mus es, monuments et sites, Lisbonne, Sintra, Co mbra, Evora, Mertola, Faro et Sesimbra (entre autres).
Cet ouvrage fait partie de la collection "L'Art islamique en M diterran e". Chaque titre de cette collection comporte une introduction g n rale identique pour tous les titres, suivie d'une introduction sp cifique au titre en question.
Pour la version eBook / Kindle : le lien "Look Inside" donne acc's la table des mati res de ce titre et une partie de son introduction sp cifique.
Pour la version livre de poche : le lien "Look Inside" donne acc's l'introduction g n rale.
noter: le livre lectronique inclut un index des noms des lieux.
Recherchez d'autres titres de cette's rie disponibles en fran ais ou anglais avec 'L'art islamique en M diterran e + MWNF' (neuf titres) ou 'Islamic art in the Mediterranean + MWNF' (dix titres).
Recherchez tous les titres de Museum With No Frontiers dans toutes les langues avec 'Museum With No Frontiers + MWNF'.