Por tierras de la mora encantada: El arte islámico en Portugal (Paperback)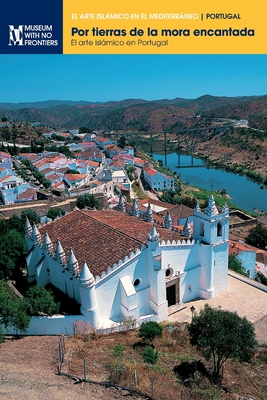 $24.90

Available in our Warehouse: Usually Ships in 3-8 Days
Description
---
Por Tierras de la Mora Encantada: El arte isl mico en Portugal descubre los cinco siglos de civilizaci n isl mica que dejaron su impronta en la poblaci n del antiguo Garb al-Andalus. Desde Coimbra hasta los m's lejanos confines del Algarbe, los palacios, mezquitas cristianizadas, fortificaciones y centros urbanos atestiguan el esplendor de un pasado glorioso. Este recuerdo art stico es la expresi n de una delicada simbiosis, que ha determinado las particularidades de la arquitectura vern cula y sigue omnipresente en la identidad cultural de Portugal.

Diez recorridos le invitan a descubrir 76 museos, monumentos y yacimientos en Lisboa, Sintra, Coimbra, vora, M rtola, Faro y Sesimbra, entre otras localidades.
Esta obra forma parte de la colecci n "El arte isl mico en el Mediterr neo". Cada t tulo de esta colecci n tiene una introducci n general id ntica para todos los t tulos, seguida de una introducci n espec fica al t tulo en cuesti n.
Para la versi n eBook / Kindle: el enlace "Echa un vistazo / Look inside" le da acceso a la tabla de contenido de este t tulo y a una parte de su introducci n espec fica.
Para la versi n de bolsillo: el enlace "Echa un vistazo/Look Inside" da acceso a la introducci n general.
Nota: el libro electr nico incluye un ndice de nombres de lugares.
Busca otros t tulos de esta serie disponibles en espa ol o ingl's con 'El arte isl mico en el Mediterr neo + MWNF (nueve t tulos)' o 'Islamic art in the Mediterranean + MWNF' (diez t tulos).
Busca todos los t tulos de Museum With No Frontiers en todos los idiomas con 'Museum With No Frontiers + MWNF'.