Dianetics Today: A Free-Dianetics-Edition (Hardcover)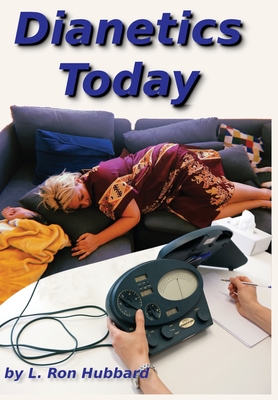 $64.35

Available in our Warehouse: Usually Ships in 3-8 Days
Description
---
The original Dianetics book was published in 1950 with the idea that anyone could read the book, and apply the techniques without ever having to take a course, or step into a Church of Scientology.
Over the following decades, Dianetics evolved into a modern science complete with tools (the E-Meter), and was fully capable of producing consistent, miraculous results.
In 1975, the culmination of this science was gathered and published in a new book called Dianetics Today. It gave the reader everything he would need to learn and apply Dianetics in its new, fully-developed format, simply by reading the book--just like the original Dianetics book did 25 years before.
Unfortunately, Dianetics Today was only published for three years and then promptly removed from circulation.
This edition serves to reinstate the original 1975 publication, along with a Forward by the publisher explaining why the Church of Scientology took the book out of circulation, and why this book is the pinnacle of L. Ron Hubbard's Dianetics research.