Bitcoin and Cryptocurrency Technologies (Paperback)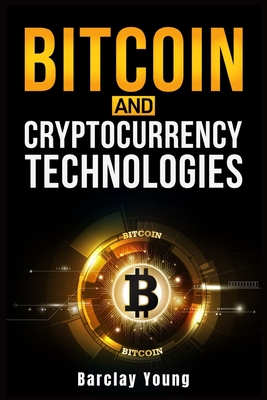 $27.97

Available in our Warehouse: Usually Ships in 3-8 Days
Description
---
Is It Worth Your Time to Read This Book?
Bitcoin, Bitcoin Mining, Cryptocurrency, Blockchain, and so on...
Why would you care?...
HSBC, VISA, FORD, BMW, DHL, SIEMENS, SHELL, DELTA, Walmart, Pfizer, MetLife, Maersk, British Airways, Facebook, Walt Disney, IBM, Nestle, Samsung, Toyota, Apple, Bank Of America...
In reality, Amazon has already invested in learning and has begun to use Blockchain Technology. FinTech companies recognized that smart contracts, which use Blockchain technology, are transforming the world of conducting business.
Furthermore, dozens of new businesses are investing in the Blockchain every day, embracing the technology of the future
Blockchain has already replaced trusted third-party services with mathematical algorithms and digital signatures. Faster and less expensive payment transactions; employee payments may be made every second rather than daily.
They have improved data security by removing a single point of failure.
Data will always be accessible due to a completely decentralized peer-to-peer network. Blockchain will transform a broad range of industries. Blockchain technology is shaping the future of business; thus, seize the opportunity now and learn about Blockchain instead of falling behind
In this guide, you will discover:
-A brief history of finance and the financial revolution
-What caused the Blockchain to emerge?
-Who created the Blockchain?
-Bitcoin Basics
-What is the distributed ledger system?
-Who are the miners, and what is their responsibility?
-Understanding how each block is formed step by step
-How Blockchain works and why it can't be hacked
And Much More ....
What are you waiting for?....
GET STARTED TODAY BY BUYING THIS BOOK