Growing Marijuana Indoors (Paperback)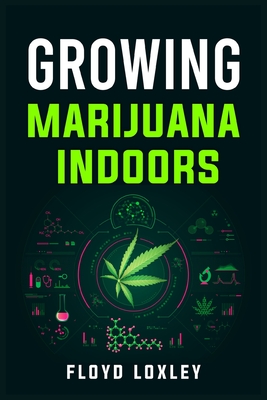 $25.97

Available in our Warehouse: Usually Ships in 3-8 Days
Description
---
With this detailed guide, you can grow your marijuana indoors.
Even if you have no prior expertise, producing marijuana at home is simple once you understand the fundamentals. This step-by-step guide instructs newbie growers to set up an indoor growing facility and nurture high-quality buds. Choose the correct location, tools, and strains, then plant, care for, and cultivate a successful crop.
This indoor marijuana growing guide includes:
An introduction of the essentials-Discover the anatomy and life cycle of the cannabis plant, the four principles of marijuana cultivation, and frequent myths and misunderstandings.
The whole setup-Learn the benefits and drawbacks of growing marijuana in a closet, tent, or grow room, and receive detailed instructions and equipment lists that work for any indoor environment.
Visual assistance-Detailed pictures and images effectively illustrate complicated principles, allowing you to produce cannabis at home confidently.
How to Grow the Best Buds-Discover at-a-glance tables with information on how to rig lighting, set out your area, maintain correct nutrition, manage pests, and trim your plants.
And Much More ...
What are you waiting for?...
Discover the pleasure of marijuana gardening with our complete indoor cultivation guide for beginners.