PHP Basics for Beginners: Fundamentals Crash Course for Novices (2022) (Paperback)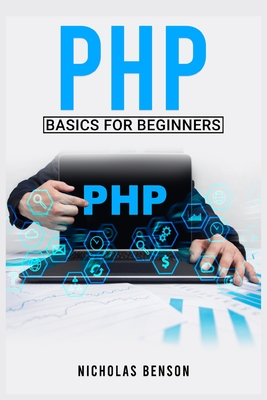 $29.97
This item is not currently available to order.
Description
---
Explore the Dynamic World of Web Development with PHP, and Learn About PHP's Potential.
Do you feel overwhelmed while considering a job in web development? Are you unsure about which language to use?
Are you wondering if PHP is the perfect language for you?
Or you know PHP is the one, but you're not sure where to begin
If this is the case, the answer is straightforward: PHP Basics for Beginners
This Guide will address all your questions and demonstrate why PHP is the best language for web development.
Because it was primarily intended for website creation, one of your questions has already been addressed. I urge you to take the next step and read the book to discover the beautiful things PHP can accomplish for your profession.
Consider creating your website and enticing prospects via the design and effectiveness of your website.
Consider creating your own devices on the site to amuse your viewers. With PHP BASICS FOR BEGINNERS, you can begin on the adventure you've always wanted to take.
You'll learn the following in this Guide:
The history of PHP, so you know why it was created and what programmers use it for today.
PHP object-oriented programming
You will be familiar with plug-ins, add-ons, operators, directives, and local hosts.
How can you deal with mistakes without getting a headache?
The website's design as well as its development.
And Much More ...
If you keep practicing along with reading this book, you'll have a website by the end.
The book discusses PHP theory and techniques and teaches you how to get a job in web development using PHP.
What are you waiting for?
BUY NOW