Organic Gardening for Beginners: Discover the Simple Steps Necessary to Establish and Maintain Your Own Organic Garden and Grow Your Organic Produce a (Paperback)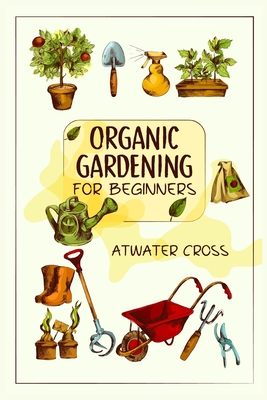 $25.97

Available in our Warehouse: Usually Ships in 3-8 Days
Description
---
Whether you're new to organic gardening or a seasoned pro, adding an organic garden to your backyard, patio, windowsill, or even driveway has numerous advantages. You don't need a big backyard or a big wallet to benefit from this method.
If you know the right tricks, you won't even need to spend that much time on daily maintenance. Going organic may seem daunting at first, but you'll soon discover that it's a lot easier and more rewarding than you think.
Organic gardening for Beginners allows you to find therapeutic peace while tending to your garden, increase physical activity, and recycle waste to turn into compost rather than allowing it to build up in landfills.
Whether you use a traditional garden bed, raised beds, container gardening, or square foot gardening, Organic gardening for Beginners will teach you everything you need to know to have a healthy, thriving crop and harvest.
You will no longer have to rely on chemical-laden and flavorless vegetables and fruits from the supermarket.
There's no reason not to practice organic gardening with the simple and helpful information presented in Organic gardening for Beginners.
You'll be glad you did if you start doing this. Are you ready to live a happier, healthier life?
You'll Discover in This Book:
- The Advantages of Going Organic
- The devastation caused by man-made chemical pesticides
- The fundamental approach to organic gardening
- To begin composting, learn how to recycle.
- Weed control that is simple and effective
- Planting from seeds, seedlings, and clippings
- How to Grow Effectively in a Container
And Much, Much More ....
What Are you waiting for ...
Click the Buy Now button to get started right now