Bilingual Bible-PR-NIV/New Japanese-Japanese English (Hardcover)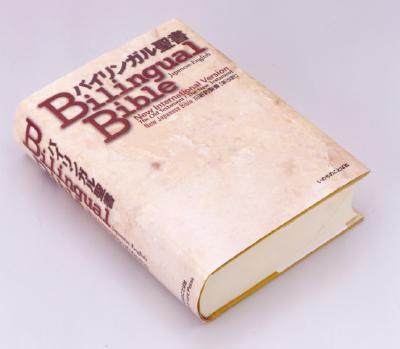 $165.90
This item is not currently available to order.
Description
---
Edited by Word of Life Press Ministries, Tokyo, Japan. Entire Bible in the New Japanese Bible (NJB) 3rd Edition ((c) 2003) and the NIV in English in parallel columns. Pronunciation marks. Appendix bilingual: Harmony of the Gospels, Weights and Measures, Hebrew Calendar and 16 pages of color maps. Mustard-colored hard cover with marble-design jacket. NJB (Shinkaiyaku) produced by Japan's top Evangelical Greek/Hebrew scholars, used in Evangelical churches and quoted in Evangelical publications.