An Insider's Guide to the Japanese Martial Arts: A New Look at Japan's Fighting Traditions (Paperback)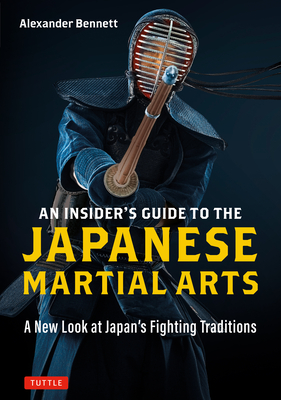 $19.99

Available in our Warehouse: Usually Ships in 3-8 Days
Description
---
The ultimate guide to the Japanese martial arts by the world's foremost expert
Author Alexander Bennett is the ultimate insider, having lived in Japan for decades. He holds multiple black belts in Kendo and Naginata, as well as PhDs in Japanese literature and history.
An Insider's Guide to the Japanese Martial Arts
is Bennett's personal guide for fellow martial artists and seekers who wish to undertake their own personal quest to study or practice a martial art in Japan. In this book, Bennett outlines the history of the Japanese warrior from early times until the present. Then, as only someone steeped in this world can, he surveys the contemporary martial arts scene and provides essential tips on how to find a teacher and a dojo and how to navigate and survive the difficult martial arts world in Japan today.
The chapters in this book cover many different topics, including:
The Real Samurai
How the Japanese Martial Arts developed
Martial Arts Masters You Should Know About
Budo in Japan Today
Key Martial Arts Concepts
Life in a Japanese Dojo
A Japan Survival Guide
Written in an informal, easy-to-read style, this book will captivate anyone with an interest in Japan and Japanese culture, especially martial artists around the world.
About the Author
---
Alexander Bennett is Professor of Japanese history, martial arts and Budo theory at Kansai University. He cofounded and publishes Kendo World, the first English-language journal dedicated to Kendo. He holds black belts in several martial arts--Kendo Kyoshi 7-dan, Iaido 5-dan and Naginata 5-dan. His published works include The Complete Musashi: The Book of Five Rings and Other Works and Hagakure: The Secret Wisdom of the Samurai.