Izzy + Tristán (Paperback)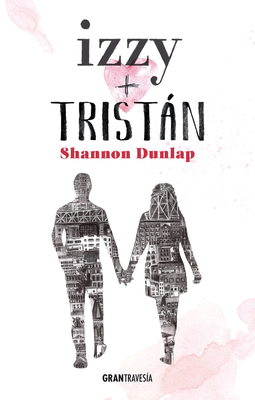 $18.15
This item is not currently available to order.
Spring 2019 Kids Indie Next List
---
"Putting her own spin on the age-old story of star-crossed love, Shannon Dunlap's incredible first novel is a solid reminder as to why I continue to read and sell books on a daily basis. I challenge anyone out there to read the prologue of Izzy + Tristan and not fall head-over-heels for this lovely debut."
— Javier Ramirez, The Book Table, Oak Park, IL
Description
---
Izzy es una adolescente pragmática que pretende convertirse en doctora. Últimamente se siente alejada de su familia, no sólo porque acaban de mudarse a Brooklyn, un barrio que le resulta muy ajeno, sino también porque la relación con su hermano mellizo es cada vez más distante. Pero entonces conoce a Tristán. Tristán es un prodigio del ajedrez que vive con su tía y admira a su primo, Marcus, un chico popular pero también un pandillero en líos de apuestas. Tristán e Izzy se encuentran una noche de luna llena, y juntos sucumben en una historia tan antigua e irrefrenable como el mismo amor. Una apasionante historia del primer amor y una epopeya sobre los vínculos que nos unen y nos separan, y las diferentes culturas y tensiones que llenan nuestra cambiante realidad.
 
Izzy, a practical-minded teen who intends to become a doctor, isn't happy about her recent move from the Lower East Side across the river to Brooklyn. She feels distanced from her family, especially her increasingly incomprehensible twin brother, as well as her new neighborhood. And then she meets Tristan. Tristan is a chess prodigy who lives with his aunt and looks up to his cousin, Marcus, who has watched out for him over the years. When he and Izzy meet one fateful night, together they tumble into a story as old and unstoppable as love itself. In debut author Shannon Dunlap's capable hands, the romance that has enthralled for 800 years is spun new.
About the Author
---
Shannon Dunlap is a graduate of the MFA program at New York University. Previously, she was a weekly columnist for the Phnom Penh Post and her work appears in the anthology How Does One Dress to Buy Dragonfruit? She has written for The Harvard Business Review, Fah Thai magazine, and Brave New Traveler. She currently lives in Brooklyn.