The Fundamental Factors on Stock Prices of Bse-200 Companies: A Comparative Study of Normal and Recession Period (Paperback)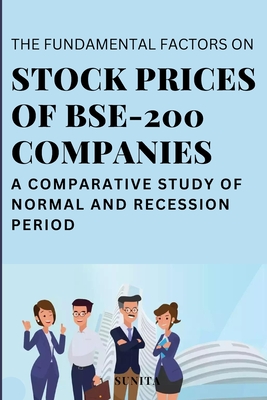 $32.00
This item is not currently available to order.
Description
---
Stock market is a significant element of the financial system of any country and it plays a vibrant role in channelizing savings from deficit sector to surplus sector. These stock markets have always been an area of serious concern for policy makers, economists and
researchers. These are often defined as barometer of any economy because they reflect the change and direction of an economy.
This chapter is divided into two sections section one discusses about introduction of stock market, history of stock market, introduction of Bombay Stock Exchange, S&P BSE 200 Index, meaning and causes of US recession, impact of US recession on
Indian economy and government measures to cover recession in Indian economy. Section two incorporates meaning of share prices, the fundamental factors affecting share prices, variables used in determining share prices and conclusion