Matar un ruiseñor / To Kill a Mockingbird (Paperback)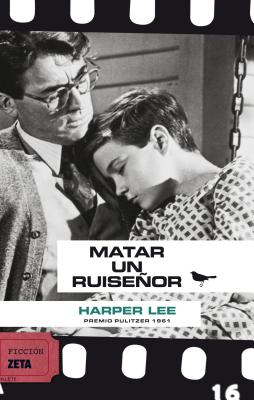 $9.95
This item is not currently available to order.
Description
---
En una ciudad del sur de los Estados Unidos, en la época de la Gran Depresión, una mujer blanca acusa de violación a un hombre negro. Aunque la inocencia del hombre resulta evidente, el resultado del juicio es tan previsible que ningún abogado haría nada para evitarla... excepto Atticus Finch, el ciudadano más respetable de la ciudad. Su compasiva defensa le cuesta muchas amistades, pero le otorga el respeto y la admiración de sus dos hijos, huérfanos de madre.

ENGLISH DESCRIPTION

This story follows three years in the life of eight-year-old Scout Finch, her brother, Jem, and their father, Atticus. The three years are punctuated by the arrest and eventual trial of a young black man accused of raping a white woman. The result is a tough and tender novel of race, class, justice, and the pain of growing up, all through the eyes of a young girl.
About the Author
---
Harper Lee nació en Monroeville (Alabama, EE UU), en 1926. En 1931, un conflicto racista acontecido en la localidad vecina de Scottsboro conmocionó a la sociedad estadounidense. Lee, testigo indirecto de los hechos, se inspiró en este suceso para escribir su primera y única novela conocida hasta 2015, Matar a un ruiseñor, convertida hoy en un clásico de la literatura norteamericana del siglo XX. Amiga personal de Truman Capote, Lee decidió retirarse del mundanal ruido cuando alcanzó la fama. En 2007, recibió la Medalla Presidencial de la Libertad de Estados Unidos por su carrera literaria. Premio Pulitzer en 1961, un año después el director Robert Mulligan la llevó a la pantalla en una inolvidable película que obtuvo dos Oscar de la Academia: al mejor guion (Horton Foote) y al mejor intérprete masculino (Gregory Peck). En 2015 se ha reencontrado la novela Go Set a Watchman (Ve y pon un centinela), rechazada por sus editores en su momento y una de cuyas tramas secundarias es la que dio origen a Matar a un ruiseñor.