Cutting Point: Solving the Jack the Ripper and the Thames Torso Murders (Paperback)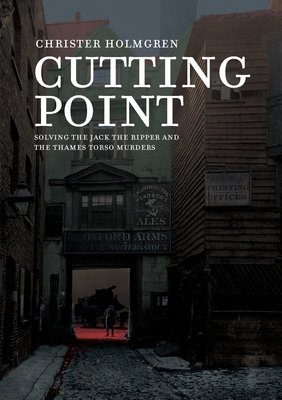 $25.83

Available in our Warehouse: Usually Ships in 3-8 Days
Description
---
In Victorian London, long before the term serial killer was coined, two series of murders played out that have captured the imagination of the whole world. The Jack the Ripper murders and the Thames Torso murders, so similar to each other, took place during the same period in London and have never been solved.
In this book, journalist and researcher Christer Holmgren explains why the murders were never cleared up and names the East End carman Charles Lechmere as the culprit behind both series of murders. He was a man who claimed he found Jack the Ripper's first victim, but avoided to give his true name to the police.
In the 2014 TV documentary The Missing Evidence -- Jack the Ripper, the case for Charles Lechmere as the Ripper was outlined. In it, a prominent barrister stated that the case would have been good enough to take to court. This makes Lechmere stand out amongst the many suspects named over the years: his is a case where it can be practically demonstrated how he is linked to the murders.
More recent research suggests that Charles Lechmere also needs to be held responsible for the Thames Torso murder series, spanning the years 1873-1889. Guided by the help of experts, Holmgren links the cases together, establishes the underlying inspiration behind them, and beckons the originator of the murders out into the light, a century after his death