From Canal Boy to President: The Boyhood and Manhood of James A. Garfield (Paperback)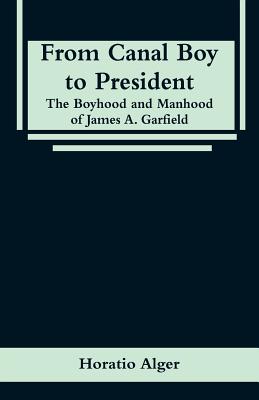 $15.43

Available in our Warehouse: Usually Ships in 3-8 Days
Description
---
Born and raised in Northeast Ohio, James A. Garfield became the twentieth President of the United States in 1881. His time as President was brief: he served only four months before he was shot in a railroad station by a man who was angry because Garfield would not give him a job. The wound became infected, and Garfield died several months later. In response, From Canal Boy to President was published to immediate success. It was often reprinted and widely read, well into the twentieth century.
This biography provides only the basic details of Garfield's life, avoiding nuance, controversy, and partisan politics. But many generations of young Americans read it, and so it remains important today as a record of what late nineteenth- and early twentieth-century Americans believed and wanted to believe about their nation, the potential of its public institutions, and how the political process can work to promote distinguished leaders to our highest office.
The book illustrates Garfield's growth and character to support ideas about life in America that have long been cherished. For example, From Canal Boy to President describes Garfield's capacity for hard work through a series of humble jobs--he worked on farms and on the canal as a boy, and he worked as a carpenter and as a janitor to get through college. It also describes how his love of learning, his great study habits, and his development of public speaking skills led to success as a teacher, professor, college president, military commander, lawyer, and statesman.
About the Author
---
Horatio Alger, Jr. (1832-1899) was the American author of almost one hundred young adult novels and biographies--with combined sales of more than seven million copies--that reached their peak of popularity in the early twentieth century.Jon Miller is Professor of English and Director of The University of Akron Press at The University of Akron in Akron, Ohio.