Mothmeister: Dark and Dystopian Post-Mortem Fairy Tales (Hardcover)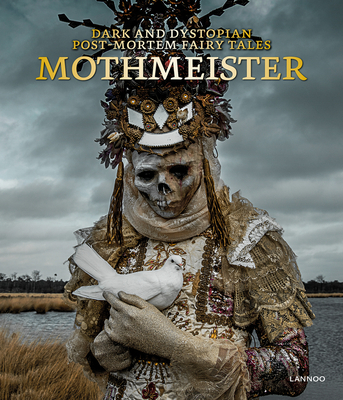 $59.95
This item is not currently available to order.
Description
---
- Mothmeister's second book, more unearthly than the first- Extremely popular Belgian duo whose work combines taxidermy, photography and a love for the lurid and the otherworldly- Their first book, Weird and Wonderful Post-Mortem Fairy Tales (2018), sold out, and is out of print- Their eerie photos of human-animal hybrids walking wonderfully surreal landscapes thumb their noses at traditional beauty standards. - VICEIn Dark & Dystopian Post-Mortem Fairy Tales, Mothmeister pays homage to the muses who have sparked their alienating dream world. From artists worldwide, legendary figures, their collection of taxidermy to lurid places where their figures were born, such as the catacombs of Palermo, Pyramiden or the disaster area around Chernobyl. A special fairy tale world that flirts with the morbid, religious and grotesque and in which stuffed animals are brought back to life in an extraordinary way.
About the Author
---
The dystopian dream world of the two-headed Belgian alter ego Mothmeister intrigues more than 250k Instagram followers worldwide. Their dark, non-stop mutating fairy tale characters pay tribute to taxidermy. The muses of Mothmeister? Their impressive private collection of stuffed animals, masks, costumes, numerous international artists they collaborate with and their untameable wanderlust.