Advances in Synthetic Biology (Paperback)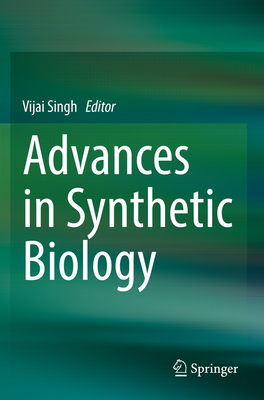 $181.99
Email or call for price.
Description
---
This book addresses the design of emerging conceptual tools, technologies and systems including novel synthetic parts, devices, circuits, oscillators, biological gates, and small regulatory RNAs (riboregulators and riboswitches), which serve as versatile control elements for regulating gene expression. Synthetic biology, a rapidly growing field that involves the application of engineering principles in biology, is now being used to develop novel systems for a wide range of applications including diagnostics, cell reprogramming, therapeutics, enzymes, vaccines, biomaterials, biofuels, fine chemicals and many more.
The book subsequently summarizes recent developments in technologies for assembling synthetic genomes, minimal genomes, synthetic biology toolboxes, CRISPR-Cas systems, cell-free protein synthesis systems and microfluidics. Accordingly, it offers a valuable resource not only for beginners in synthetic biology, but also for researchers, students, scientists, clinicians, stakeholders and policymakers interested in the potential held by synthetic biology.
About the Author
---
Dr. Vijai Singh is an Associate Professor at the Department of Biosciences, Indrashil University, Mehsana, Gujarat, India. He previously served as a Postdoctoral Fellow at the Institute of Systems and Synthetic Biology, France and at the School of Energy and Chemical Engineering, Ulsan National Institute of Science and Technology, South Korea. Dr. Singh has also served as an Assistant Professor at Department of Biotechnology, Invertis University, India and the Department of Biological Sciences and Biotechnology, Institute of Advanced Research, India. He received his Ph.D. in Biotechnology from Dr. A.P.J. Abdul Kalam Technical University/National Bureau of Fish Genetic Resources, Lucknow, India.Dr. Singh has designed and characterized a number of synthetic oscillators, gene regulatory networks, and biosynthetic pathways in Escherichia coli. Currently, his laboratory is focusing on the construction of a novel biosynthetic pathway for the production of pigments and chemicals. Additionally, his laboratory works on development of CRISPR-based platform for the diagnosis and eradication of multidrug resistant pathogens. Dr. Singh has published 72 articles, 23 book chapters, and two books. He currently serves as a member of the editorial board and reviewer for a number of peer-reviewed journals.